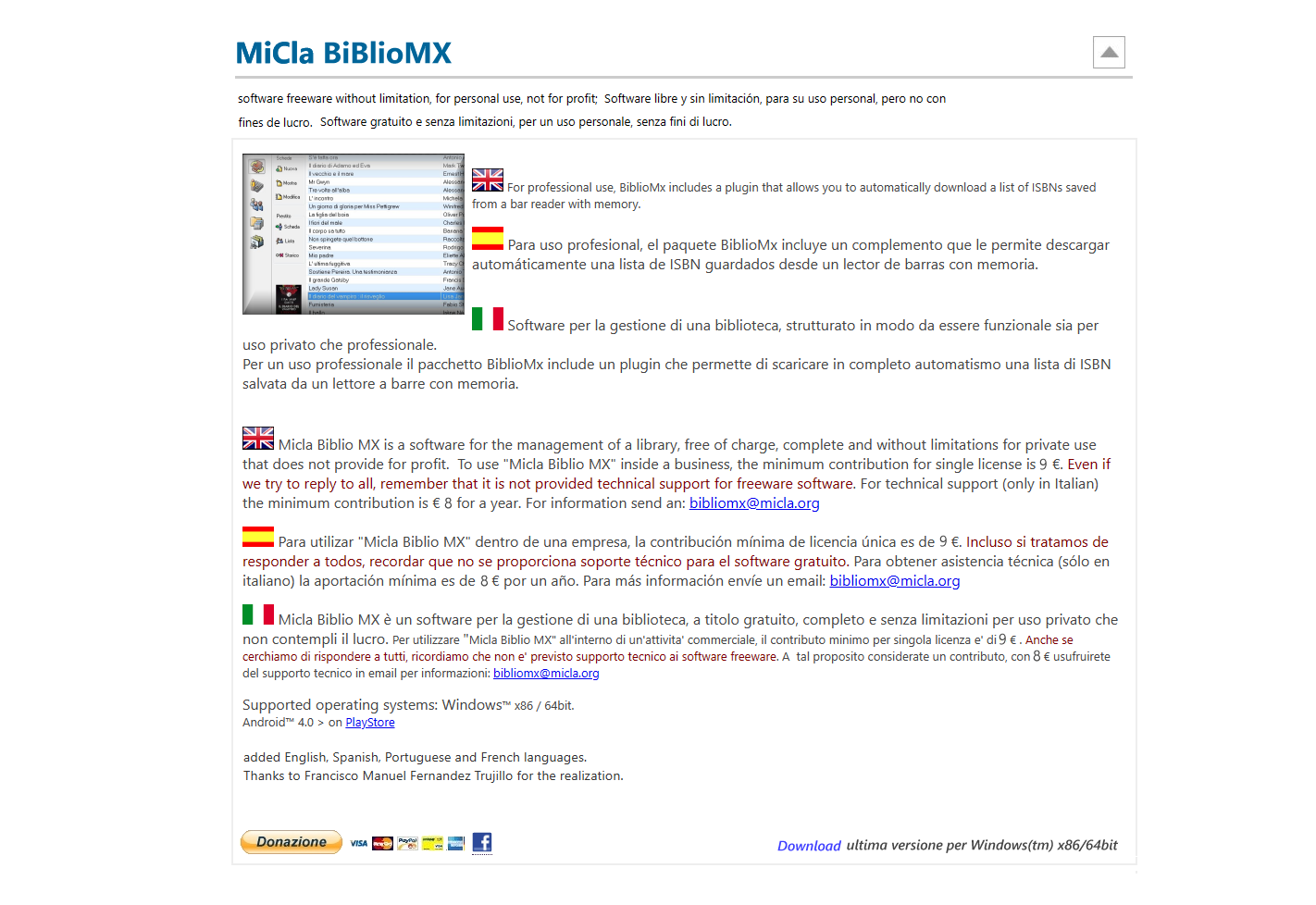 https://www.micla.org/bibliomx/bibliomx.html

MiCla BiBlio Mx
For professional use, BiblioMx includes a plugin that allows you to automatically download a list of ISBNs saved from a bar reader with memory. The freeware version allows the saving of 10 cards.

Para uso profesional, el paquete BiblioMx incluye un complemento que le permite descargar automáticamente una lista de ISBN guardados desde un lector de barras con memoria. La versión gratuita permite guardar 10 tarjetas.

Software per la gestione di una biblioteca, strutturato in modo da essere funzionale sia per uso privato che professionale.
Per un uso professionale il pacchetto BiblioMx include un plugin che permette di scaricare in completo automatismo una lista di ISBN salvata da un lettore a barre con memoria. La versione freeware permette il salvataggio di 10 schede.